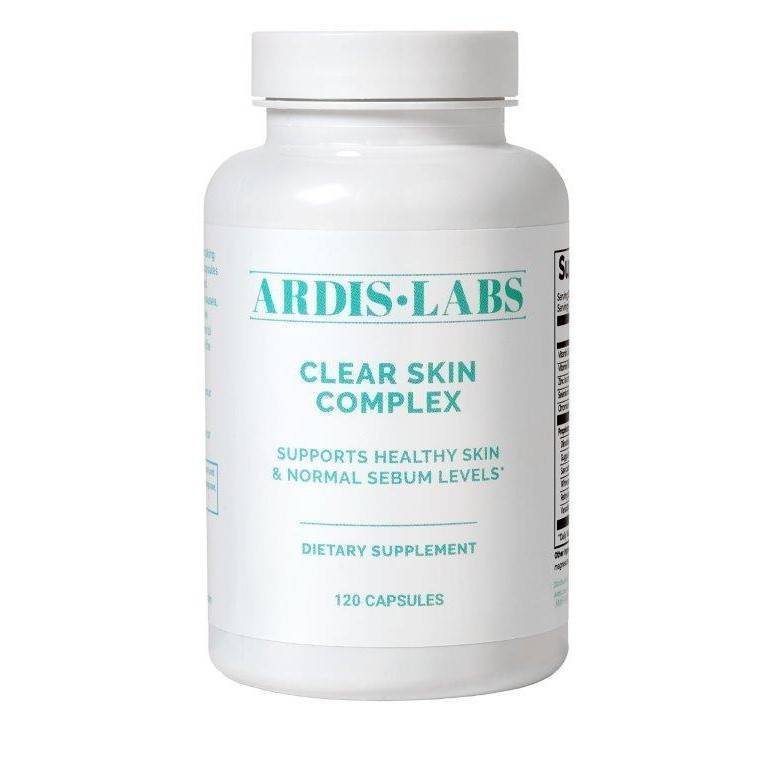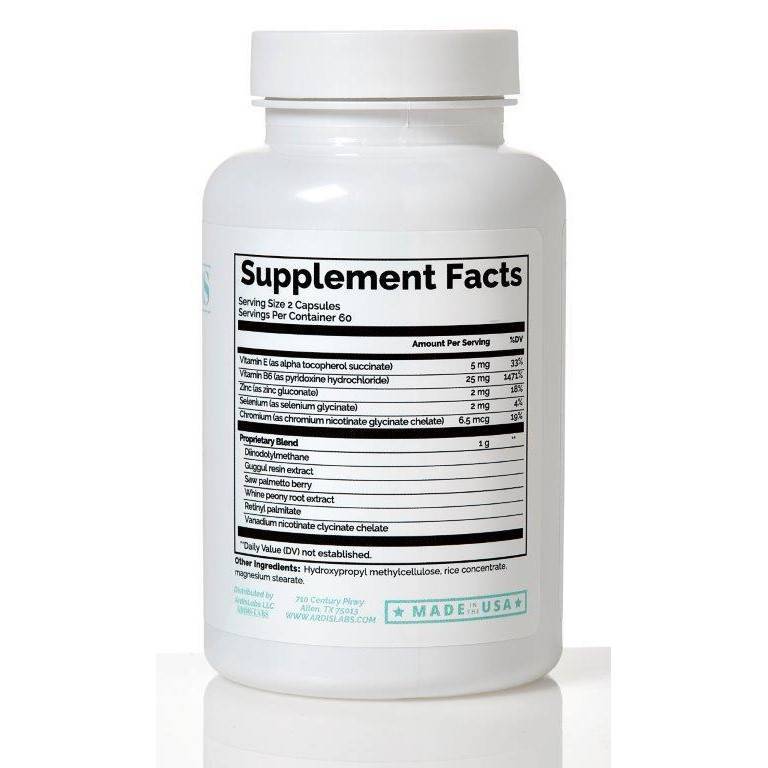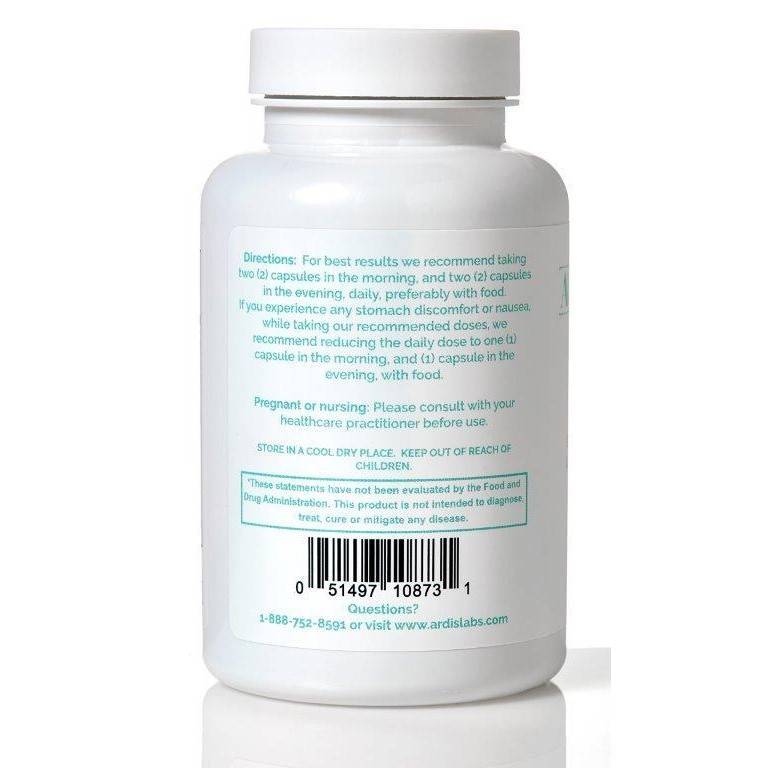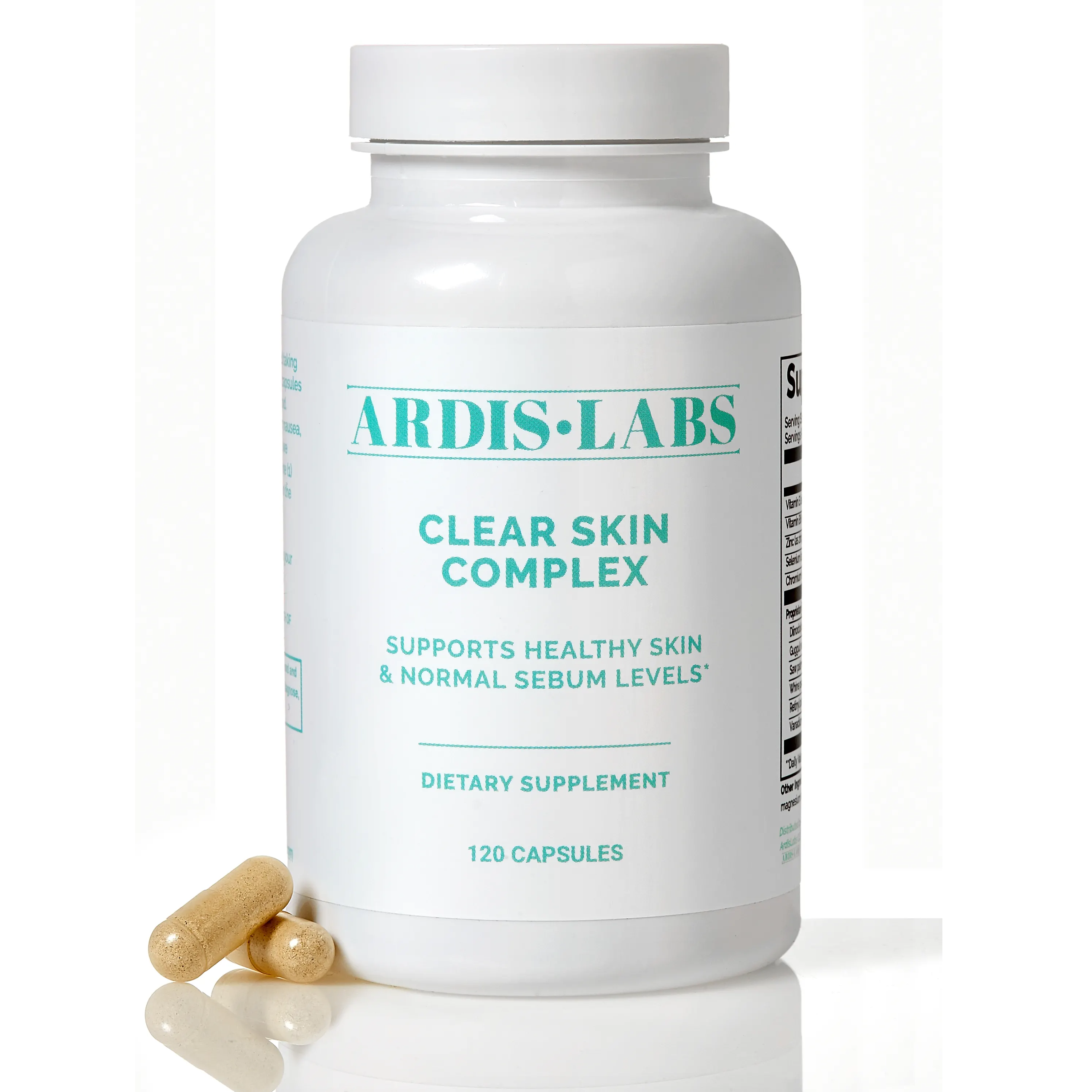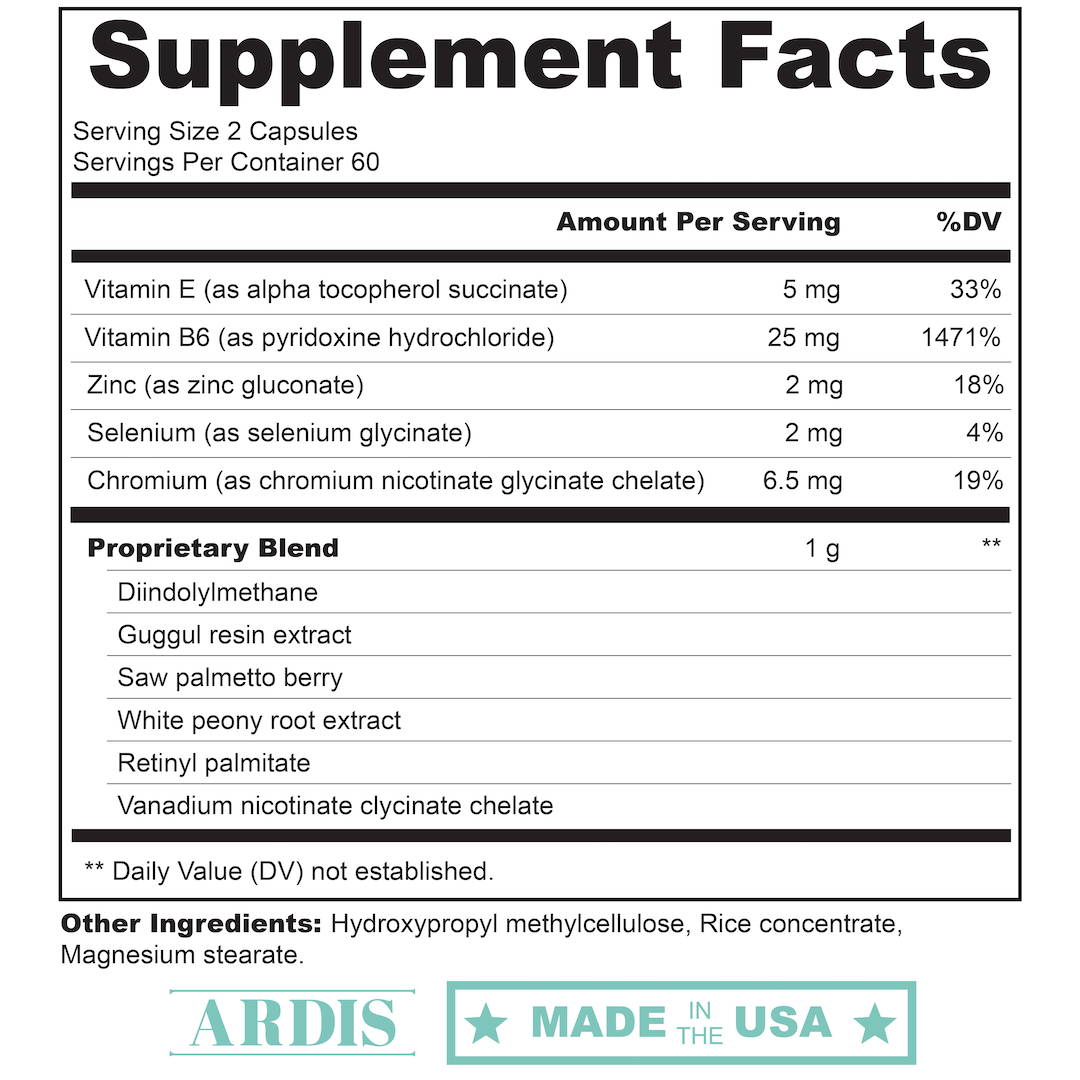 SPECIAL OFFER: Buy Ardis Clear Skin Complex today, get Ardis Acne Cleanser and Ardis Acne Treatment Cream FREE!
---
Our supplement is what separates the Ardis Acne System from all other acne brands. After studying and reviewing hundreds of research articles and combing through thousands of pages of medical books, nutritional journals, herbal remedy books, and research papers, we decided to put these articles and findings to the test. We developed the one formulation that beats all others at handling the internal causes of acne: Introducing Ardis Clear Skin Complex Dietary Supplement!
At Ardis we take a holistic view for treating acne. If we do not treat the whole body, then you are not likely to see results. The Ardis Clear Skin Complex is made natural from Plants. Essential Oils, Herbs, Vitamins & Minerals to create the perfect balance of acne clearing, pimple dissolving, face restoring and confidence building that you need. Our focus is your skins health, so you can focus on living life acne free!
---
For best results we recommend taking two capsules in the morning and two capsules in the evening every day. Remember, Dr. Ardis recommends that you take the capsules with food every time.
Note: If you experience any stomach discomfort or nausea while taking the two capsules, Dr. Ardis recommends reducing the daily dose to one capsule in the morning, and one capsule in the evening, with food.
---
LEARN MORE ABOUT OUR INGREDIENTS